Pantry Items
Yacht supplies at your fingertips
Our dry goods stores boast a broad selection of superb pantry products. We have an extensive variety of nuts, dried fruits, spices, herbs, rice, pasta's, exclusives, chocolates, tea and many more for you to choose from, all to satisfy the most discerning guest.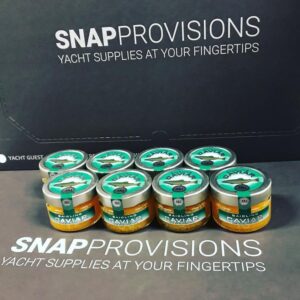 We offer a large selection of water, beverages, liquor and world wines. Fresh fruit, herbs and juicy olives to compliment breakfast and decorate cocktails.
Nespresso, miniature jams, savory snacks, high end turn down chocolates. Guest toiletries, suntan lotions, magazines in several languages. Festive decorations, napkins and Eco friendly cleaning products.