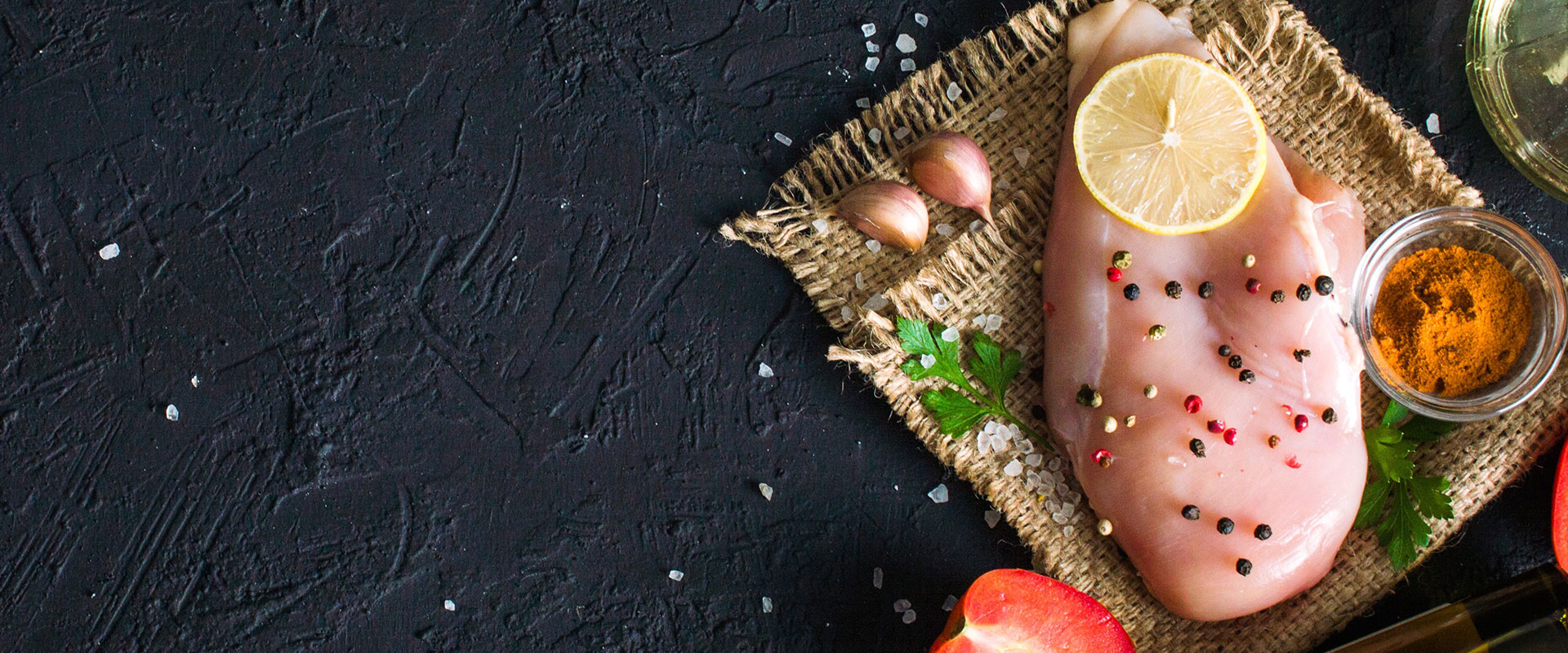 Poultry
Yacht supplies at your fingertips
A highly skilled poulterer will make sure to cut and deliver the most exclusive kinds of poultry. Delicious authentic breeds of chicken, ostrich steak, gorgeous quails, farm raised duck from local farms to transport several days in a week fresh from France are all available at your fingertips.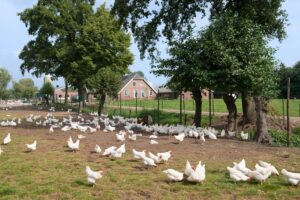 What is the Better Life quality mark? The Better Life label is a label for animal welfare with 1, 2 or 3 stars that can be found on packs of meat, chicken, eggs and numerous composite products. The more stars, the better the life of the animals has been. The Beter Leven quality mark is from the Dutch Society for the Protection of Animals, which has the label certified by independent certification bodies.
The Dutch organic chicken breed named, "Kemper Landhoen", has been awarded the maximum score of 3 stars by Beter Leven and the animal protection. The Kemper Landhoen generously gets the time to grow up in peace according to EU standards. This benefits the firm bite and taste of the meat.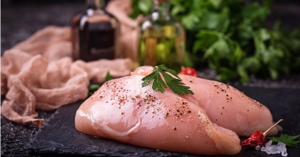 The vegetable feed is made up of 95% of organic raw materials and contributes to the exceptional taste. The animals have unlimited access to feed and water from the open drinking water supply and thus have every opportunity to go through an optimal growth period at their own and natural pace. This period is nearly twice as long as a regular chicken. No preventative use of antibiotics, animal products or other growth promoters are used in the process.
The CO2 footprint of the chicken in the Netherlands. Chicken has a favorable CO2 footprint compared to other types of meat and therefore a lower impact on the environment. Much better than for example beef, but also considerably better than, for example, cheese. The CO2 footprint score of chicken comes close to many vegetable foods.